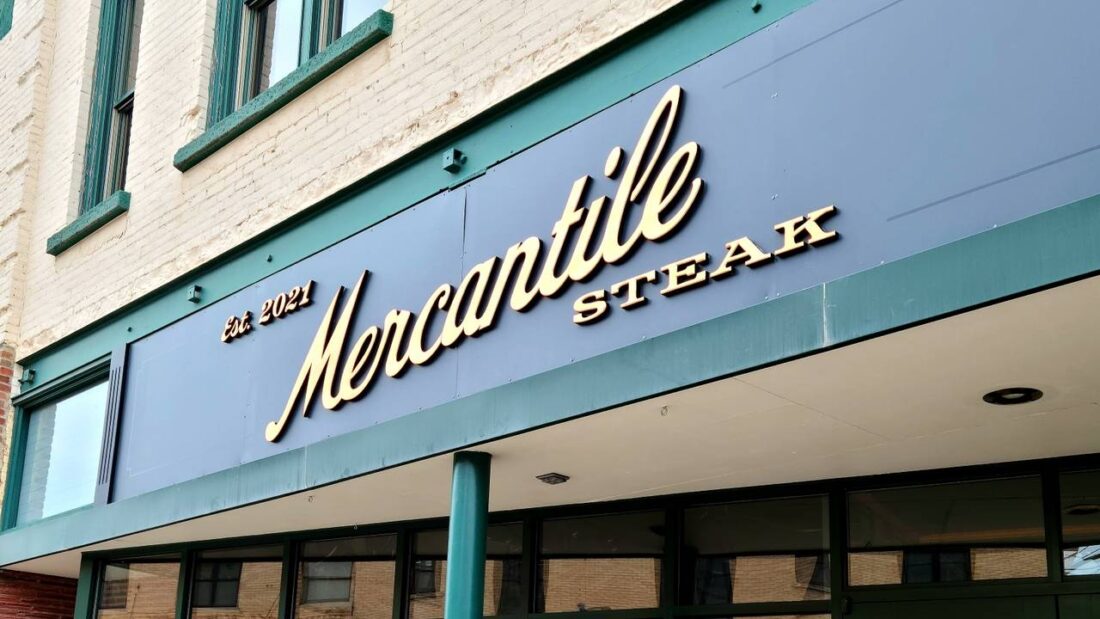 6 Restaurants To Try If You're New To Kalispell, MT
If you're new to Kalispell, Montana, you may be wondering where to find the best restaurants in town. Luckily, Kalispell has a wide range of dining options to choose from. Whether you're in the mood for a classic burger and fries, a quick sweet treat, or something a little more upscale, here are some of our favorite places to eat in the valley:
Ceres Bakery: Ceres Bakery is an amazing local bakery in Kalispell. Ceres has been in operation since 1997 and is known for its delicious pastries and fresh bread. Some of the most popular items on the Ceres Bakery menu include their cinnamon rolls, croissants, and scones, which are made fresh daily. You can pair any of these with their delicious lattes that they make in house. They also offer a variety of cakes, including wedding cakes and custom-designed cakes for special occasions.
DeSoto Grill: DeSoto Grill is a popular restaurant in Kalispell that has been in operation since 2004 and made its way into the hearts of locals very quickly. The menu at DeSoto Grill features ribs, pulled pork sandwiches, salads, a ton of delicious BBQ sides, and fantastic desserts. The restaurant also has a lively bar area, which serves a variety of craft beers and wines. There is a nice outdoor seating area if you are here in the summer and want to enjoy the beautiful weather. DeSoto Grill is a great choice for anyone looking for delicious food in a lively and inviting atmosphere. It's easy to see why this restaurant has become such a beloved institution in Kalispell.
Sugar happy Cupcakes: Sugar Happy Cupcakes is a wonderful bakery located in Evergreen, known for its delicious and intricately decorated cupcakes, cakes, and other sweet treats. The bakery has been in operation since 2011 and is a go-to for anyone looking to satisfy their sweet tooth, hosting a baby shower, wedding, or event.  Customers rave about the delicious and beautiful cupcakes and excellent customer service at Sugar Happy Cupcakes. They are kind enough to honor customer requests regarding the decoration of your cupcake orders! 
The Mercantile: The menu at The Mercantile Restaurant is a wonderful sit down dining experience in Kalispell. If you're looking for a spot for the perfect date night complete with a steak and a glass of wine, this is the spot. They also feature live music regularly so you can enjoy entertainment while you dine. The restaurant is housed in a historic building that was once a mercantile store, and has been beautifully renovated with a rustic, welcoming interior. The space features exposed brick walls, high ceilings, and large windows that let in plenty of natural light. The Mercantile Restaurant also has a full bar, which serves a variety of craft beers, cocktails, and wines. 
Moose's Saloon: Moose's has been a notorious long standing establishment in the Flathead Valley for as long as I can remember. Its quirky saloon style doors, wooden booths that have been carved into, and sawdust floors make it a legendary experience that must not be missed if you're living here or just traveling through. The menu at Moose's Pizza features a variety of pizza options, including classic toppings like pepperoni and mushrooms, as well as more unique options that are easy to add on. The thin-crust pizza is cooked to perfection in a wood-fired oven. Moose's has a fun and casual atmosphere, with plenty of seating and a friendly staff. One of the standout features of Moose's Pizza is its generous portion sizes. The pizzas are large and filling, making them a great choice for families or groups of friends.  
Norms News: Norms News is another classic choice to get a bite to eat in Kalispell. It's like stepping into history. They serve burgers, fries, and milkshakes and they have a wall of unique flavors of candy that you can buy in bulk. They also sell fudge, Italian sodas, and novelty gift items. If you're exploring downtown don't miss out on this one. The staff is friendly, the service is quick, and the serving of fries is generous. I'm always happy to direct folks there so we can keep this little corner of Kalispell thriving. 
This is hardly an exhaustive list of places to try, but they are top of mind names for a consistent and enjoyable experience. If you're new to the Kalispell area and are looking to settle down here permanently, reach out to our real estate office at Moving Montana. We have an incredible team of staff members who would love to answer any of your questions about the area, and help you find your dream home. We're located in the Keller Williams building across from Glacier High School. Hope you enjoy all the fun and delicious food that Kalispell has to offer.